We achieved page one search results,
When I contacted Marion with CMR about SEO optimization for my website to gain nationwide ranking on search engines, she came up with a game plan, explained in detail how the search engines worked behind the scenes and how we needed to alter our website. She made the complicated process more simplified. With a tight deadline, she completed all the tasks within the timeframe and initial budget.
After she completed the project, she trained me on how to upload projects directly to my site. After only 1 week, my website was moving up the rankings on the search engines to the 1st or 2nd page of results. I am extremely satisfied with CMR and would highly recommend their services. - Thank you, Rebecca Mayes Business Manager Mayes Coatings & Insulation Inc
From CMR: Rebecca was wonderful to work with and open to the new changes in content and layout required to gain optimum results in increasing her search engine ranking. We stayed true to her original design intent and were able to gain her the page ranking she wanted quickly.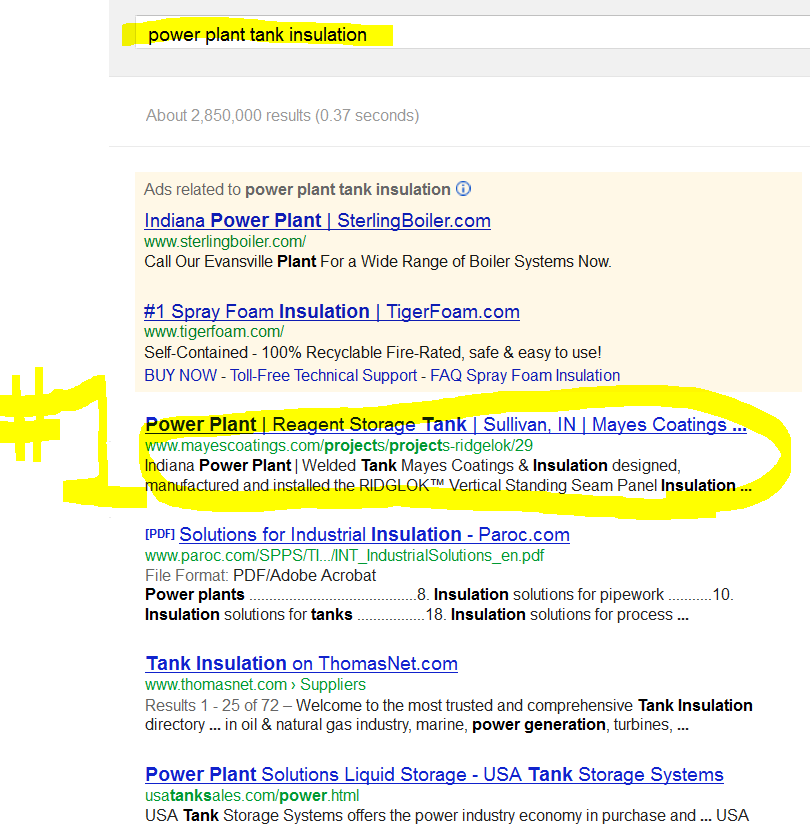 ---
Complete Marketing Resources, Inc. (CMR, Inc.) specializes in online marketing, consulting, award-winning and functional website design, search engine optimization (SEO), and proprietary content management programming while providing measurable savings and results.
Expect great customer service, fair pricing, and a unique viewpoint. We look at each project with the goals set to achieve results, stay on budget, deliver on time, and most importantly streamline your expenses. Each job is exciting and unique so we work hard to deliver results and the result is a growing business with great customer referrals and testimonials. Read Testimonials
READY TO GET STARTED?
GET A CUSTOM QUOTE HERE
CALL: (270) 245-2365 | This email address is being protected from spambots. You need JavaScript enabled to view it.