Back to School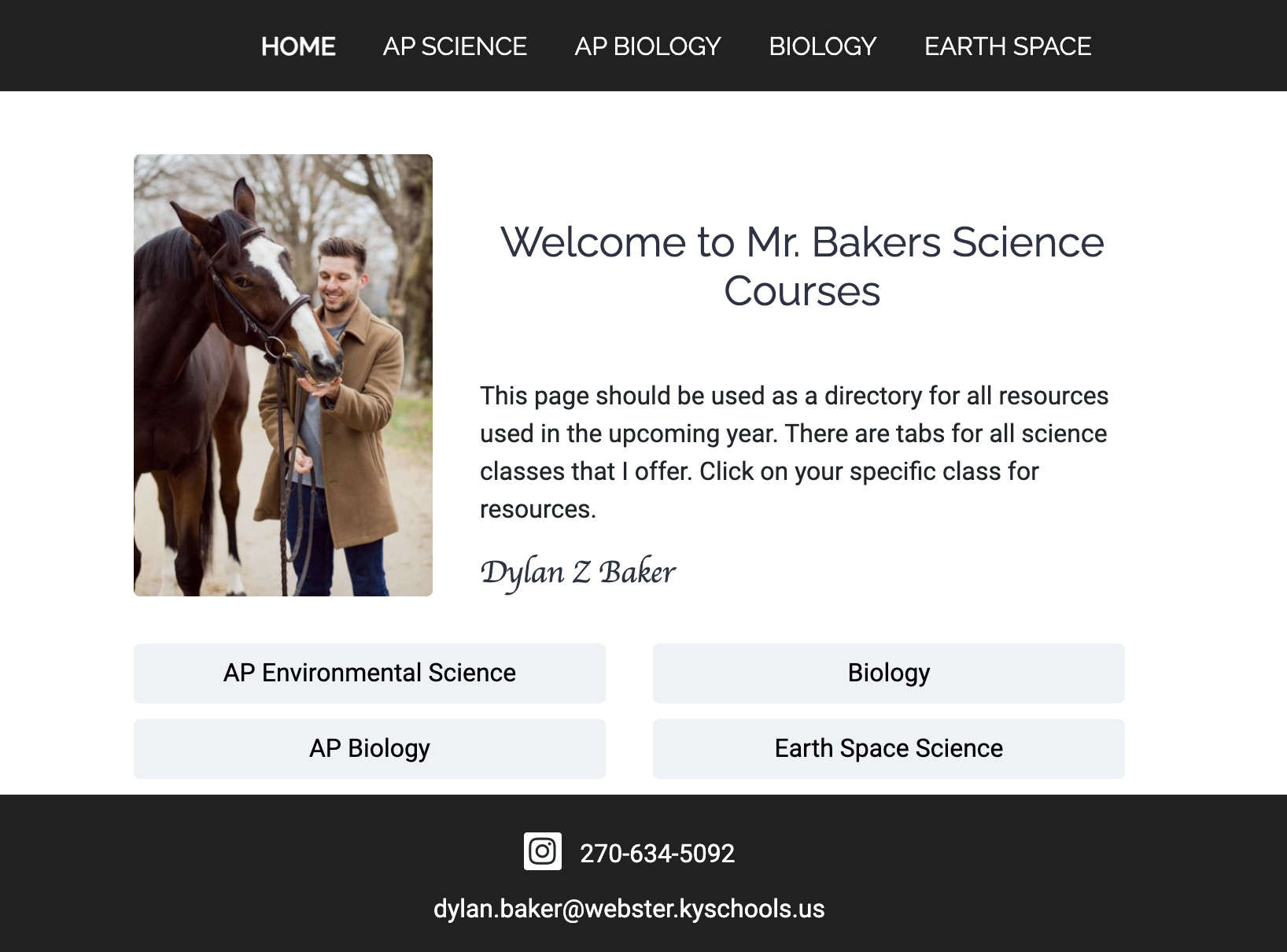 Since school is starting back, we wanted to share a website we did for a local teacher!
Dylan Baker, a Science Teacher in Webster County, KY, now has a brand new website for his students to utilize for remote learning! Each course has a section so students can find the resources for their specific class. A website is a great way to keep students engaged and informed about what is going on in the class. If they're missing in-class sessions, open the website and see what your instructor has put up for the day!
Goodluck to each student and teacher this year!
---
Complete Marketing Resources, Inc. (CMR, Inc.) specializes in online marketing, consulting, award-winning and functional website design, search engine optimization (SEO), and proprietary content management programming while providing measurable savings and results.
Expect great customer service, fair pricing, and a unique viewpoint. We look at each project with the goals set to achieve results, stay on budget, deliver on time, and most importantly streamline your expenses. Each job is exciting and unique so we work hard to deliver results and the result is a growing business with great customer referrals and testimonials. Read Testimonials
READY TO GET STARTED?
GET A CUSTOM QUOTE HERE
CALL: (270) 245-2365 | This email address is being protected from spambots. You need JavaScript enabled to view it.