Our First Radio Podcast with Remarkable Results Radio!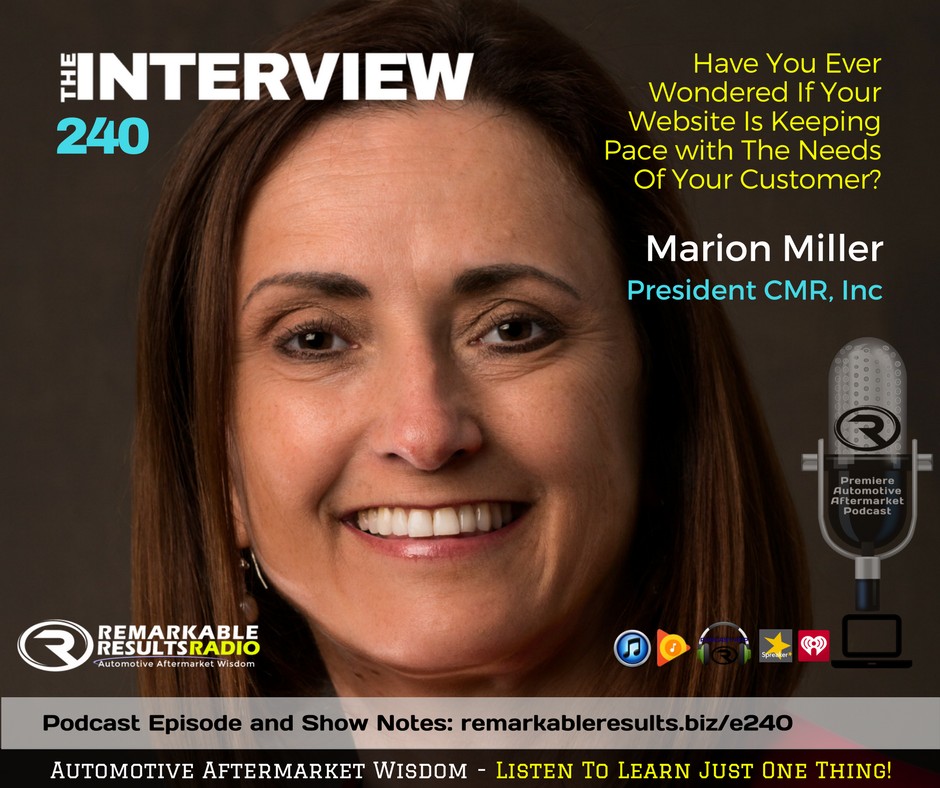 I had the great pleasure of talking with one of the greats in the Automotive Aftermarket, Carm Capriotto, who hosts an amazing Podcast program as his guest speaker. Our conversation went all over the map from the best bourbon in Kentucky to the heart of the matter which was the struggles facing automotive shops in marketing their business online. For us here at the office, it seems easy as we deal with it daily so breaking it into talking points was not difficult but for the consumer it is as complex as my trying to rebuild an engine which is NOT even possible!
However, talking points included what Google Expects for 2020! | Your Front Page Should Have | 3 Ingredients in an Award-winning Shop | Why Content is KING.
About the author, Carm Capriotto
Carm is the founder and host of the Remarkable Results Radio Podcast; the only one of its type in the automotive aftermarket. Carm calls on his 35 years' experience in the aftermarket to bring engaging stories from his guests.

Listen to raw, unfiltered, honest, and sincere stories that include insights, trends, best practices and expertise. Each interview brings an opportunity to learn one new thing through the stories of personal achievement. Many podcast guests tell their story of transformation from working in their business to working on it.

As host, Carm uses his enthusiasm and passion for the aftermarket especially the service sector to take his listeners on a journey showcasing successful service professionals' path to Remarkable Results. He also enjoys interviews with aftermarket industry thought leaders who bring their industry perspectives to his listener. See his website at: http://remarkableresults.biz
---
Complete Marketing Resources, Inc. (CMR, Inc.) specializes in online marketing, consulting, award-winning and functional website design, search engine optimization (SEO), and proprietary content management programming while providing measurable savings and results.
Expect great customer service, fair pricing, and a unique viewpoint. We look at each project with the goals set to achieve results, stay on budget, deliver on time, and most importantly streamline your expenses. Each job is exciting and unique so we work hard to deliver results and the result is a growing business with great customer referrals and testimonials. Read Testimonials
READY TO GET STARTED?
GET A CUSTOM QUOTE HERE
CALL: (270) 245-2365 | This email address is being protected from spambots. You need JavaScript enabled to view it.