TOP 10 Automotive Website 2016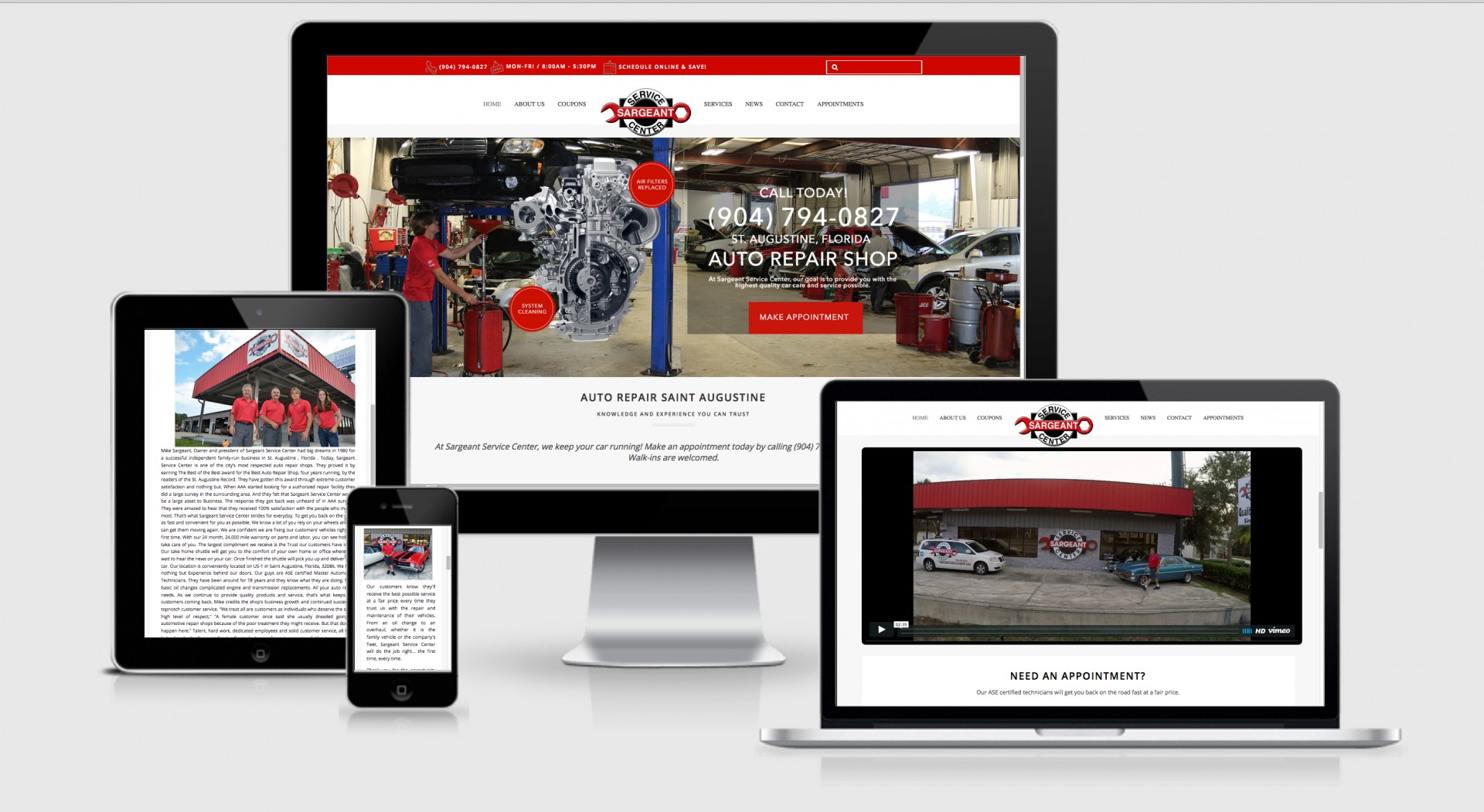 We are proud to announce that Sargeant's Service Center in St Augustine, FL (website: http://sargeantservicecenter.com) has been chosen as a Top 10 Website for 2016 by AutoInc magazine and is featured in their Nov-Dec 2016 issue! The judges commented the website is personalized and professional in a straightforward manner with a design that supports the "knowledge and experience you can trust" promise marketing language.
We really loved working with their team and took what they had in place to a new level of functionality and depth which worked wonderfully with their commitment to service and quality. I have also had the distinct honor of becoming friends and business associates with this family which brings my level of pride in this achievement full circle as I see all sides.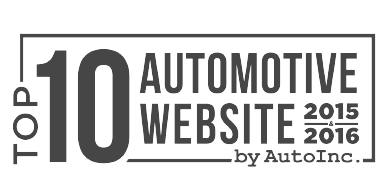 This marks our 2nd year in a row for winning the award and it is a great honor to have done so given the large field of competition in the Automotive Industry as a whole. Our market position is unique and I believe one of the reasons why as our clients own their finished products and we build relationships - not websites and marketing plans making it personal.
Projects like these are only possible by bringing that kind of commitment to the table and adding enthusiasm and energy as well as industry knowledge. It is a perfect storm with a client that wants the best and has an amazing video plus branding - a program like JASPER Engines providing more than product support and a sales manager like Darin Damron who genuinely cares about their growth across the board.
From the customer: "The best around! They made our website so much better and keep providing us with help as we need it. I highly recommend Jasper Websites by CMR to anyone. 10 Stars! - www.sargeantservice.com"
Put it all together and you get a Top 10 Automotive Website! Great Work Team! Source: http://www.autoinc.org/websites-that-work/
---
Complete Marketing Resources, Inc. (CMR, Inc.) specializes in online marketing, consulting, award-winning and functional website design, search engine optimization (SEO), and proprietary content management programming while providing measurable savings and results.
Expect great customer service, fair pricing, and a unique viewpoint. We look at each project with the goals set to achieve results, stay on budget, deliver on time, and most importantly streamline your expenses. Each job is exciting and unique so we work hard to deliver results and the result is a growing business with great customer referrals and testimonials. Read Testimonials
READY TO GET STARTED?
GET A CUSTOM QUOTE HERE
CALL: (270) 245-2365 | This email address is being protected from spambots. You need JavaScript enabled to view it.