Buds & Bows Flowers & Gifts Launched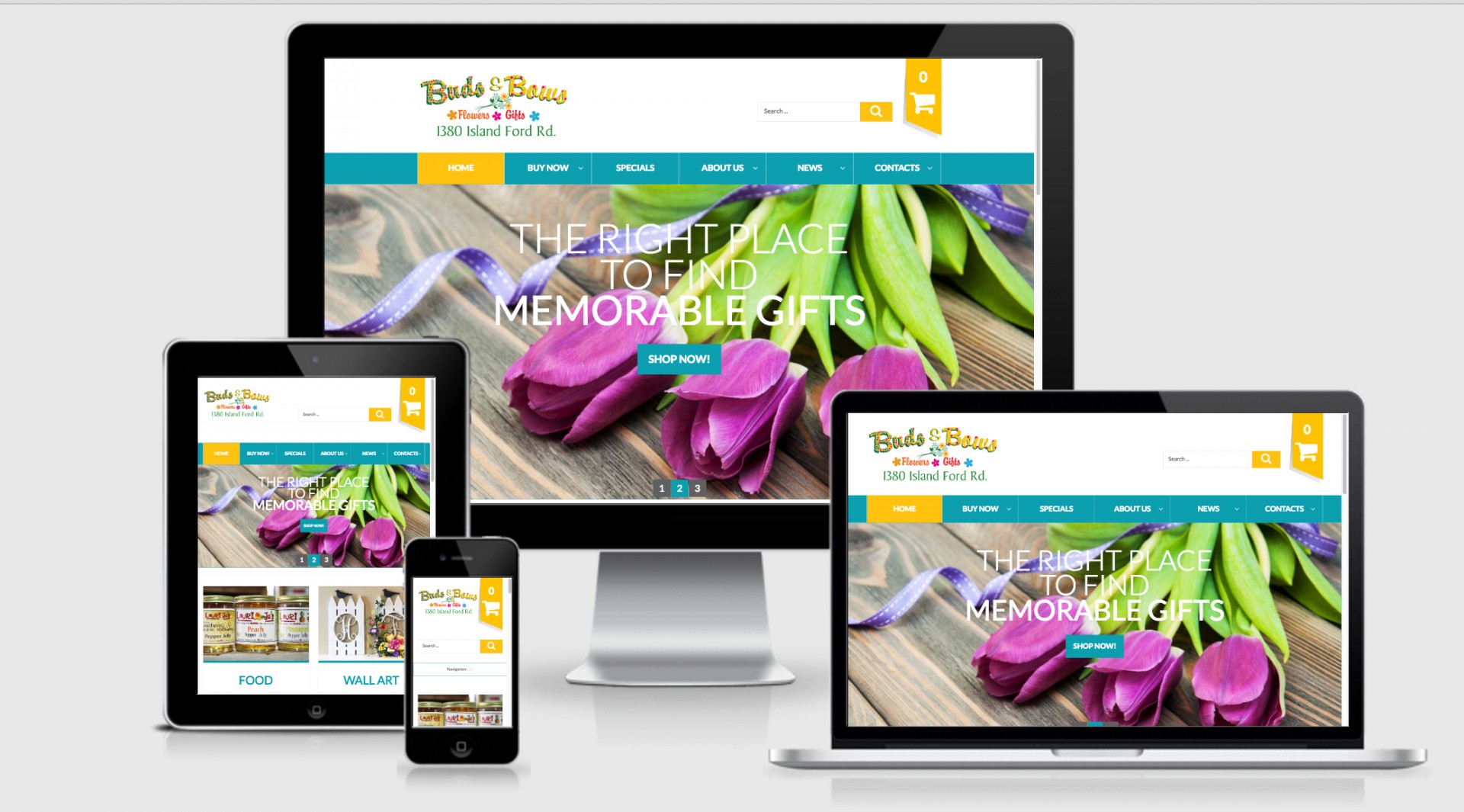 New Shopping - News - Information Website Launched for Debbie Blue of Buds & Bows Flowers & Gifts in Madisonville. Debbie was great to work with and we had a lot to put on it as she has so many things to offer such as gifts for any occasion and FREE local delivery, Gift Wrapping, a complete Pack & Ship business now with FedEX and USPS. If you are looking for a bridal gift, baby gift, want to liven up the house with beauty or find that amazing new item for cooking like Salt Rox. Initially the question was where to start and then the question was where to stop!!!
Then there are YETI coolers available in store only and other great items that aren't on the shopping cart as yet. She literally has too many items to list so we went with the top 200 for now that she keeps in stock. There will be more added as we move forward and the news section of her website will continue to keep you up to date on new things happening at the shop and specials on items she has limited quantities of available in store only as well.
---
Complete Marketing Resources, Inc. (CMR, Inc.) specializes in online marketing, consulting, award-winning and functional website design, search engine optimization (SEO), and proprietary content management programming while providing measurable savings and results.
Expect great customer service, fair pricing, and a unique viewpoint. We look at each project with the goals set to achieve results, stay on budget, deliver on time, and most importantly streamline your expenses. Each job is exciting and unique so we work hard to deliver results and the result is a growing business with great customer referrals and testimonials. Read Testimonials
READY TO GET STARTED?
GET A CUSTOM QUOTE HERE
CALL: (270) 245-2365 | This email address is being protected from spambots. You need JavaScript enabled to view it.