Hopkins County Sheriff Website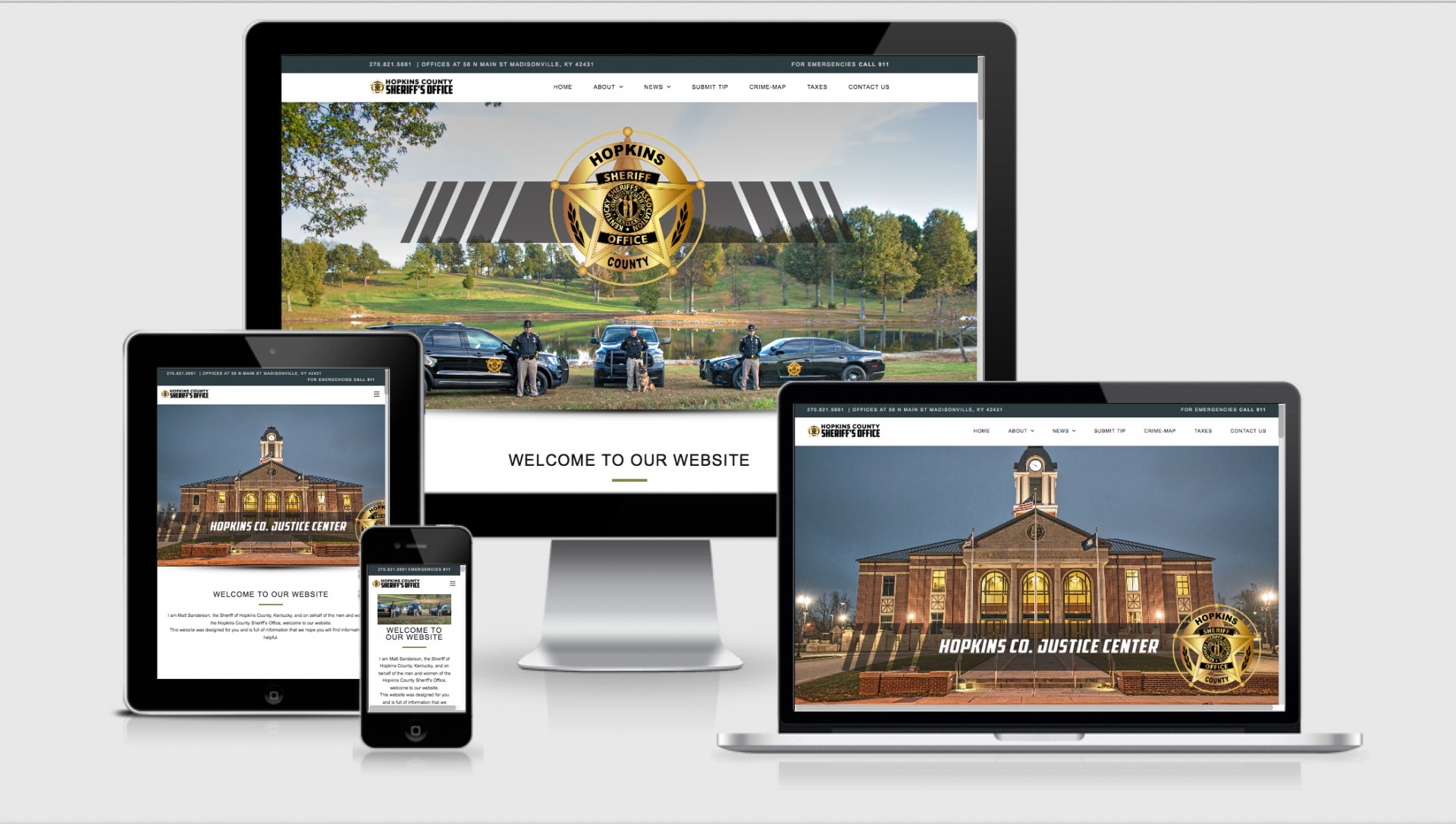 Newly Launched!  Hopkins County Sheriff Website
Sheriff Matt Sanderson asked for a website that would reflect the professional men and women who so proudly serve the Hopkins County Sheriff's Office.  I found quickly that the office is truly diverse and has several layers with many duties that we all remain unaware of as we travel our streets safely.  The sheer number of calls they answer as well as handling the taxes and working with ongoing Vice-Narcotics investigations in cooperation with the Madisonville Police Department as well as other City, County, State, and Federal agencies gave me a whole new appreciation for these men and women.  It has been a true pleasure to work with them through the project and I am honored to have been selected to do the job.  Their website features a real close look at our Hopkins County Sheriff's Office from Division Information - CCDW - Tax Information - Maps - Monthly Statistics - Photos - Quick Links - Crimestoppers Newest Video - Submit A Tip Program - Emergency News, Community News, Press Releases, Fallen Heroes that will feed into their Facebook - Quick Links - Community Links and so much more.
The entire office took part in helping us forge this website to help our community find the information they needed quickly and get in touch efficiently when they needed to.  It's all about helping each other and that is reflected in the men and women who serve in our Hopkins County Sheriff's Office and our residents.  -  "On behalf of my team here at CMR Inc, thank you - it has been a pleasure.  Marion M Miller"
---
Complete Marketing Resources, Inc. (CMR, Inc.) specializes in online marketing, consulting, award-winning and functional website design, search engine optimization (SEO), and proprietary content management programming while providing measurable savings and results.
Expect great customer service, fair pricing, and a unique viewpoint. We look at each project with the goals set to achieve results, stay on budget, deliver on time, and most importantly streamline your expenses. Each job is exciting and unique so we work hard to deliver results and the result is a growing business with great customer referrals and testimonials. Read Testimonials
READY TO GET STARTED?
GET A CUSTOM QUOTE HERE
CALL: (270) 245-2365 | This email address is being protected from spambots. You need JavaScript enabled to view it.